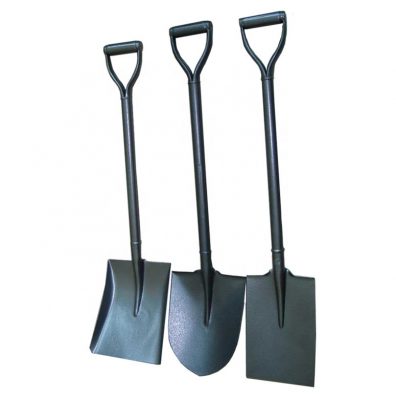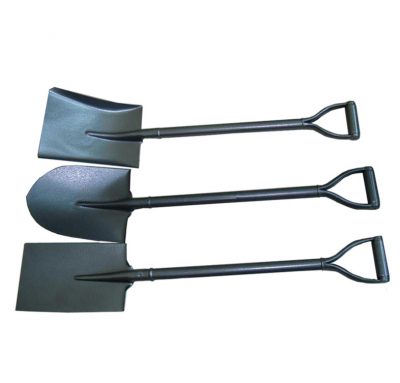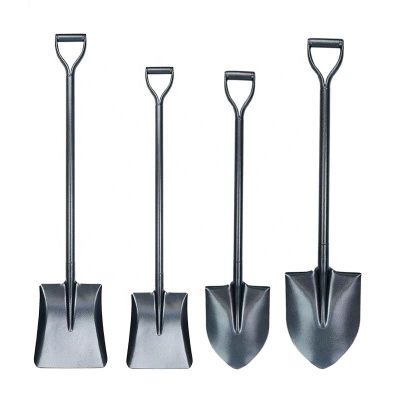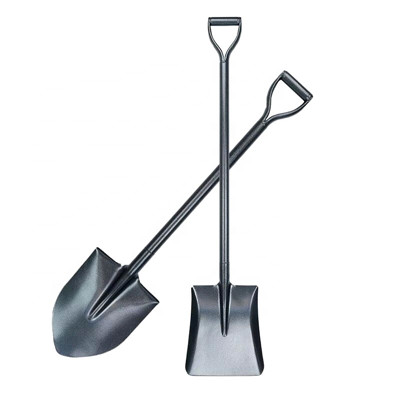 Product description
| | |
| --- | --- |
| Product name | Shovel |
| Blade Length | 11 1/2in  14 1/2IN |
| Application | Garden Shovel |
| Material | Carbon Steel, Carbon steel , metal |
| Handle material | Metal or wooden |
| Weight | 2kg |
| Surface treatment | powder coated |
| color | black or customized |
| Logo | Custom logo |
| Handle | metal |
| Feature | Convenient, durable, strong, good quality |
| Package | 20pcs/woven bag |
| MOQ | 1500PCS |
Is there a difference between a shovel and a shovel?
1. Shovel is an agricultural tool that can be used for plowing and shoveling soil; its long handle is mostly wooden and its head is iron, and it can also be used for military purposes. Commonly used shovels are classified into pointed shovels and square shovels.
2. The shovel was unearthed in Guwei Village, Hui County, Henan Province. The earliest known shovel is wooden, and a wooden shovel was unearthed at the Hemudu site in Yuyao, Zhejiang. Most of the shovel unearthed in the Neolithic Age were made of stone, and some were made of bone. A bronze shovel appeared in the Shang and Zhou dynasties, with a square ligust in the center of the shoulder, which can be used with a handle. Shovel appeared in the Spring and Autumn Period, and it was more common in the Warring States Period. Most of the shovel-handling pottery figurines unearthed from the tombs of the Han Dynasty in Sichuan, the shovel shoulders are wide and flat, resembling modern shovel-shovels.