Introduction of pliers
Service Scope: We undertake all kinds of pliers wholesale, customized size, color, packaging, etc., and can also customize any logo. Our products are very popular and the prices are cheap. We hope you are interested in our products.
Pliers, also called wire cutters, are hand tools with blades in the jaws and are mostly used to pick up nails or to break nails and wires.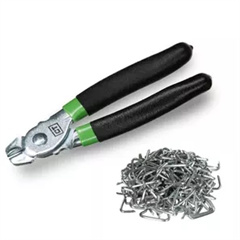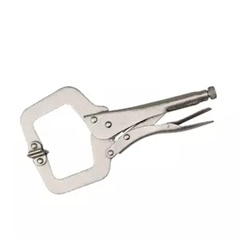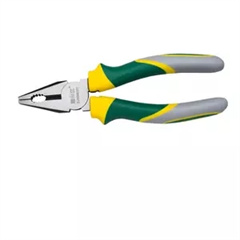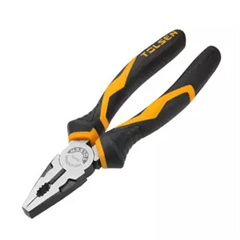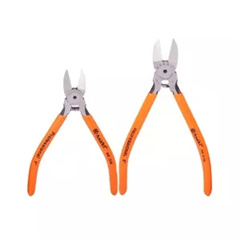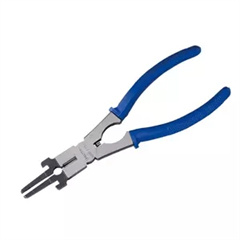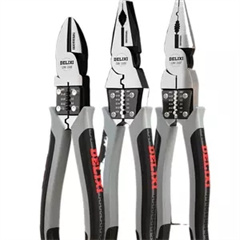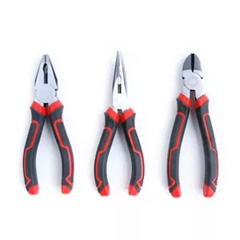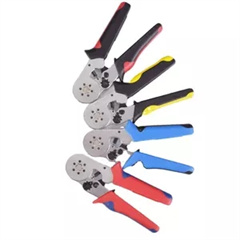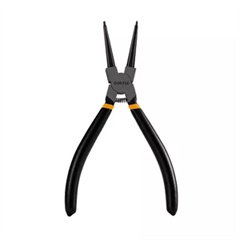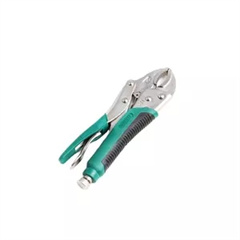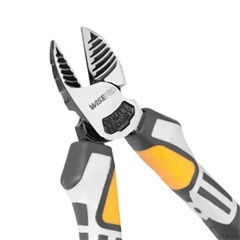 Features of pliers
Pliers generally include wire cutters, needle-nose pliers, and diagonal pliers. It is used to clamp or bend sheet-shaped, cylindrical metal parts and cut metal wires, and its side edge can also be used to cut thin metal wires.
Material: The pliers are made of high-quality chrome vanadium steel.
Forging: Hot forging forming technology using die forging.
Heat treatment: computer-controlled heat treatment technology is used to ensure the stability of hardness.
Surface treatment: surface polishing treatment.
Features: The cutting edge is subjected to a special heat treatment process to maintain the stability of the long-term shearing work.
Hardness: HRC40-48.
Shearing knife: meet DIN standards.